Please visit our sponsors:

This episode of the Jeep talk show is brought to you in part by Quadratec.com. Quadratec has delivered quality products and expert advice to Jeep enthusiasts around the world for more than 30 years. All the top brands at the best prices. Visit Quadratec.com to satisfy your Jeep needs today! Quadratec was founded over 30 years ago to provide Jeep enthusiasts with the best products at the best prices, and today it is the world's largest independent retailer of Jeep parts and accessories. Whether you own a Willys, Wrangler, Cherokee or anything in between, Quadratec has what you need for whatever you drive. With more products than you'll find anywhere else at the best value, Quadratec is your number one resource for everything Jeep. Visit Quadratec.com today!
This Week In Jeep: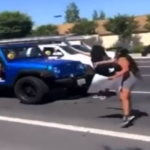 Proper Justice
You've undoubtedly heard the phrase lately "we are living in strange times." And despite living in a city whose official bumper sticker reads "Keep Portland Weird" … I see even stranger stuff more and more every time I turn on the TV or radio. It used to be that when you saw someone on the freeway …they were trying to commit suicide, since in every single city in the entire nation it is illegal for you to just walk onto a freeway. If you were there, it was clear your only intent was to kill yourself by jumping in front of a dump truck or something. So when I see people being completely retarded by doing something as stupid as try and take their tiny little temper tantrum, I mean protest  onto the freeway, I'm blown away when people are shocked they get struck and killed by the high speed machines that lawfully occupy these roadways. But a small itty bitty bit of my faith in the justice system has been restored this week when I hear about the charges being dropped against the Jeeper who used his vehicle to push stupid protesters out of the roadway where they were illegally blocking traffic. My only complaint is he didn't warm the tires up with a little heel-toe action beforehand. More than a month after the incident took place at this Visalia Commiefornia Black Lives Matter protest, Tulare County district attorney officials say the driver acted out of fear for his safety. Witnesses at the protest say they're both shocked and angry at the outcome. (Gee, didn't see that coming.) I mean if you're stupid enough to think that it's ok to march out onto a highway and start hitting people's vehicles chanting and yelling your war cry, then you prob are the same kind of person who would be shocked that a gun shot a bullet into you as you looked down the barrel and pulled the trigger.  The District Attorney's office said in a statement multiple protesters were on the road, illegally blocking the Jeep and other vehicles on the roadway. Attorneys say the protesters made it impossible for the driver to move forward without contacting them, and after doing so, they later went to the Visalia police department to report the collision. To me this sounds more like a responsible citizen concerned for the law, and the safety and well being of the mob who had started to surround him and throw objects into the roofless vehicle, than a ruthless racists intent on pulling off a hit and run. There is a flurry of legal-speak surrounding this case, and although the DA considers the matter closed, there are those who just can't let their butt-hurt go because their feelings are more important than the law.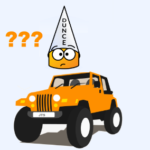 So Just How Dumb Do You Have To Be?
So apparently Jeep and FCA have determined that not only are you too stupid or lazy to stay in your own lane, or brake properly in your new Jeep you are also too dumb to read a tire gauge. I don't know about you, but I learned how to count at a pretty young age, and although reading a dial or the stick of a pressure gauge isn't something they teach in grade school, it's not that hard to figure out what the numbers mean. So as I'm going through the specs for the 2021 Wrangler this week, I have to stop and facepalm as I see that FCA is incorporating a whole suite of previously optional tech into the lower trim models. And they're upping the ante for the new model year.. In addition to "we're going to insult your intelligence as a competent driver" tech like blind spot monitoring for those too damn lazy to rotate their head 30 degrees, and forward collision warning for those more interested in looking in the back seat instead of forward, we now have the first offroad tech for you too stupid to properly air up your tires after a day on the sand snow or trail. ORDINARILY, one would air up using an on board air compressor, or compressed air tank of some kind. Heck, even the gas station down the road could air you up, and all you need on hand to make sure you're properly inflated is one of those air gauge things. But those are way too complicated to operate,and who has the time to learn how anyways? Don't you need a degree or certification to use those?  No. And you are stupid. Or at least the engineers at FCA think you are.  Now as of the 2021 model year, all Wranglers equipped with the 7.0-inch touchscreen, will also have a special tire-fill alert system built into the vehicle's programming. Working in conjunction with the sensors in the TPMS, or tire pressure monitoring system, or as I like to call it the "you're too oblivious to realize you've been driving on a flat tire since you pulled out of the driveway light." This fancy new super helpful feature will honk the horn at you once when the optimal tire pressure has been reached when you're topping off your tires, and three times when the pressure is too high or too low.  Ahh I can see it now, it's been an awesome day on the trail, you didn't even have to touch the wheel or the pedals once, your jeep did it all for you, but now you have to air up your tires, and you're going to get confused as all the other Jeeps in the staging area are all airing up at the same time… and nobody can figure out how much air they have because everyone else's horn keeps going off. BOO-HOO I'm so utterly sick of this level of babysitting that the automotive engineering field has insisted be adopted into every new vehicle that hits the road.  Pretty soon, there WILL be a Jeep with no steering wheel, and an electric vehicles only sign hanging over the gatekeeper at the Rubicon, and at that point, screw it!  ….I'm leaving the planet.
Tech Talk With Jeep Talk: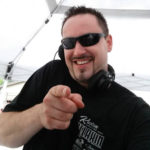 Hard-Wiring An Accessory.
There's nothing more off putting than looking into a bad ass Jeep and seeing 17 cigarette lighter splitters sitting in the center console with a dozen power cables strung all over the place. I know that not everyone is or can be a wiring expert, but there is little excuse for poor wire management. Mostly all we have now is a power cable for our cell phone. But oftentimes there's an accessory that you just can't live without that needs power. It could be that Valentine-1 radar detector, or one of those inclinometers that are backlit and need their own power supply. Maybe it's just that GPS unit that you cant live without. Whatever it may be, it's time to get that power cable off of the dash and out of the way of everything else. The term for this is called Hard-Wiring.  And even though it's not difficult there are a few rules that must be followed regardless of what you're working with. First off, this is going to involve cutting that power cable, taking off that cigarette lighter adapter, and wiring the cable straight into the Jeeps power systems. That little black cable is then a lot easier to snake in through small passages without that big bulbous plug on the end of it. NOW it can get tucked under trim along the dash. Once you're behind the dash you can tap into the ignition, the fuse panel, the back of an auxiliary power port, or even better give it it's own run straight to the battery. No matter where you pull power from, make sure it's keyed, meaning it turns off when the key is pulled out of the ignition. And rule number 1? Fuse it! No matter where you get the power from, it needs to be protected, so along with the necessary supplies needed to tap into a wire or hook up to the battery, you will need an inline fuse holder to protect your device and the vehicle's wiring. If you're hesitant or unsure of what you're doing, then leave it to the pros. Most shops will do something like this for virtually any device for about $20 to $30 in labor and a small supplies charge for connectors, fuse and fuse holder. OR you can buy a spare power cable from online in case you screw something up. Sometimes the wire will have to be extended, and this will require additional wire, and possibly solder or additional connectors. Ok, so how do you determine what wire is power and what wire is ground once you cut the power cable? Here's a hint, the center position on the cigarette lighter adapter, the plug that goes into the hoe in your dash will always have the center pin be positive. That's the way every cigarette lighter or 12v power port has ever been made. Using a multimeter set for continuity, probe the center pin on the plug, and then each of the wires in turn to find which one is the center pin. This is the wire in the cable that will get hooked to your 12v positive source. The other by process of elimination is ground. Make sure you are not tying into things like light circuits, or critical systems like the fuel pump. With a little no-how some basic and inexpensive supplies, you can clean up that over crowded power port or cigarette lighter in your Jeep or any other vehicle for that matter.
Interview with: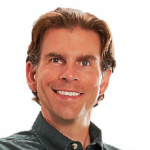 Ted Wentz – Quadratec
Ted Wentz grew up in the family business, Quadratec, and is a lifelong Jeep and automotive enthusiast. Quadratec was founded 30 years ago by Ted's father. Ted got an early start in the automotive industry, pushing a broom around the Quadratec warehouse. To expand his professional and entrepreneurial experience, he spent several years working for the Department of Homeland Security and then starting his own venture, FireCraft, a BBQ grills and accessories manufacturer and retailer. Ted returned to Quadratec in 2017 and currently serves as CEO. He was elected to the SEMA Board of Directors in June 2020.

Must Have Stuff: 
Action Camera – Just Get One Already!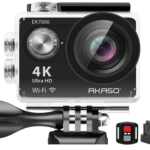 If you've spent any amount of time on off road related forums there is one phrase that gets typed a lot when someone is bragging about something they did with their JEeps. And that is…. "Pics or it didn't happen" There;s not much worse than leaving the house and realizing your phone is still on the counter. Our phones have become our lives, and it sux even worse when you realize that single device is the only means you have of recording your adventures. It used to be if you wanted those cool below the Jeep shots as you crawl over an obstacle or those wide sweeping views of the trail as you roar over some rocks that you either had to have a professional camera crew with you, or you spent hundreds of dollars on action cameras  like a GoPro. Those cute but extremely powerful cube cameras have become very popular over the years and now that they've been out for a while, the prices have come way down and there is plenty of competition. Oh sure you could easily drop $3k in an offroad camera rig, with a 3 axis active stabilizing gimbal and enough frames per second to choke a super computer in processing. But it's really not needed. Now you can get gopro like performance for a fraction of the price and have a dozen varieties to choose from. So this week i'm not going to give you one specific brand or model of thing to go after. Instead I want you to make a commitment to yourself and the rest of the Jeep world that you are going to make the summer of 2020 the year you finally get an action camera for your Jeep. Get a mount for the dash, get one for the bumper, get a suction cup mount for the side, and a bogh clamp mount for the roll bar. You don't have to spend a fortune to get good footage, but it helps to have a few accessories. Although I'm not giving you one particular selection to go buy I will tell you to look out for a few features that will help set things apart for you. First, Get an extra battery, no matter what, you're going to use it. Second, make sure the camera you're getting has an app that is compatible with your phone. Being able to mount the camera in a remote location and then start, stop and monitor your footage is incredibly useful. Also, make sure that it can at least do a full 1080p with 120 frames per second. That's going to be the mark to reach for clarity of shot, and ability to have some good smooth slow motion shots if it came down to it. But honestly, you can get a waterproof 4k action camera with a case for under $50 on amazon and have it here in two days if you want, so why not right? And that's about it, if you can't find a decent accessory package to go along with the camera you're looking at, move on to another one. You'll want one with at least a little bit of support behind it to make your offroad video making a little easier and more enjoyable. When you get home there are a ton of free, very easy to learn and use video editing programs out there to put the final touches on it, edit out the boring spots or where you had to pull cable, and get it posted up to youtube or your social media accounts. It's never been easier or cheaper to get great Jeeping videos without having to rely on your cell phone.
Links Mentioned in this Episode: 445
https://www.quadratec.com/
https://www.facebook.com/Quadratec
https://www.youtube.com/quadratec
https://www.instagram.com/quadratec/
https://jeeptalkshow.com/
Video mentioned in the show: