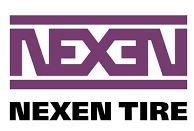 This episode brought to you in part by NEXEN Tire. Nexen tire has been around for 77 years. Nexen has made passenger and SUV tires along with street performance for many years, most recently have started making off road tires. The Nexen Roadian MTX is amazing long time off roaders with it's all around fantastic performance in mud or rocks. Find out more about Nexen tires by going to Nexen tire u s a dot com right now. That's https://nexentireusa.com.
This Week In Jeep: 
Jeep Life:
Tech Talk With Jeep Talk: 
Newbie Nuggets:
Interview with:
Must Have Stuff:
Links Mentioned in this Episode: 





The post Episode 454 - Turtle! Turtle! first appeared on Jeep Talk Show.